2018 GUEST COUNTRY: POLAND
Each year a european country is honored as part of the MIFC. A focus for information on the operation of a new territory, discover its business models and encourage connections thanks to the many professionals attending from the guest country.
The MIFC honors Poland! The Polish Film Institute, in collaboration with all the leading actors of Polish industry of classic film and television, will start an ambitious project of the restoration of 150 films in the next 5 years thanks to the European fund restoration «Digital Poland.» The MIFC will study the organization and distribution plan of this large-scale program during a roundtable. This will also be the opportunity to revisit a dynamic national cinematography with the screenings of two recently restored Polish films, exclusively for professionals. Finally, the MIFC will exhibit in its village a selection of posters as a tribute to this great school of Polish film poster.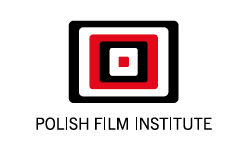 TABLE RONDE «DIGITAL POLAND»
Wednesday, October 17, 11:15AM-12 :45PM
MIFC VILLAGE