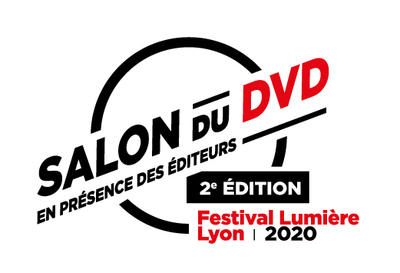 October, Sunday 11
FROM 10.30 A.M. TO 7.30 P.M.
MIFC Village
Rue du Premier-Film, entrance next to the Hangar, Lyon 8


The Lumière Festival and the MIFC organize their second DVD Publishers' Fair!

Designed for both the general public and professionals, this fair highlights the editorial work of DVD/ Blu-ray/ ultra HD 4k publishers and allows you to discuss the prospects of the sector together via a public exchange.
A unique opportunity for direct contact between video editors and moviegoers at the Lumière festival!


FAIR AREA
10:30 - 21:00
Free admission, open to all
DVD/ Blu-ray/ ultra HD 4k sales: discover the collections, bestsellers and new releases, presented by video publishers!

Video Publishers: BOOK YOUR STAND NOW!
Price 40 €
See the conditions - Download the booking order form


PUBLIC DISCUSSION WITH THE COLLECTIVE OF 70 VIDEO PUBLISHERS
Free entry by reservation (through the Lumière Festival ticket office)

Video publishers alert about the complexity of their current situation and present the challenges of the sector
(Programming in progress)


BUT ALSO DURING THIS DAY:
---
Contacts
Anaïs Desrieux (adesrieux@institut-lumiere.org)
Pauline Conroy
Conditions
Festival or MIFC accreditation is not required to obtain a booth at the DVD Publishers' Fair
Participation in the DVD Publishers' Fair gives access to a MIFC accreditation at a preferential rate. More information.
Opening hours: 10:30 - 19:30
The price of the stand for the day is 40€ VAT EXCL., thank you to send us the order form for the edition of the invoice (to be paid before October 1)
Each participant manages his own cash register. The festival does not take any commission.
Installation: either Saturday, October 10 from 17pm to 19pm, or Sunday, October 11 before the opening of the fair, from 8am to 10am. Thank you for letting us know your preference.
Possibility to bring: publicity, posters, displays ... and everything that could seem useful for the presentation of your collections or the visibility of your stand.
We provide a "stand" space that can take the form of a counter or a table (all spaces are equivalent and assigned by the Festival / MIFC team), as well as a tablecloth and a signboard displaying the name of your company
We do not supply any kind of displays, cash or credit card services
Possibility to send us your stock before the event to the following address:
Pauline Conroy - Salon des éditeurs DVD
Institut Lumière
25, rue du Premier-Film -69008 Lyon, France
(Delivery deadline: October 1st)
Possibility of taking back the remaining stock by the Village DVD Market of the Lumière festival, under conditions. Contact: Pauline Conroy.
A public discussion with the collective of 70 video publishers will be held in the conference room of ​​MIFC Village in the afternoon. Free access upon reservation, thank you to make sure to book an entrance ticket through the ticketing service of the festival.
We do not provide accommodation. Possibility of benefiting from preferential rates with our partner hotels (list will be available soon).
The event is covered by the communication media of the festival and the MIFC (websites, social networks, online and print program, signage, leaflet)