Request for Registration at the MIFC 2018
Thank you for your interest in the International Classical Film Market which will take place from Tuesday 16th to Friday 19th, October 2018 within the framework of the festival
Lumière
in Lyon.

To process your accreditation we kindly ask you to fill in the form below, the information of which will be printed in the Participants'List (for the MIFC accredited participants only) and will be used for billing. You will then be contacted by a member of the team to settle your accreditation and obtain detailed information about the identity of any multiple participants in your company.

The MIFC can deny an application for registration if the professional is unable to prove an activity related to the Market.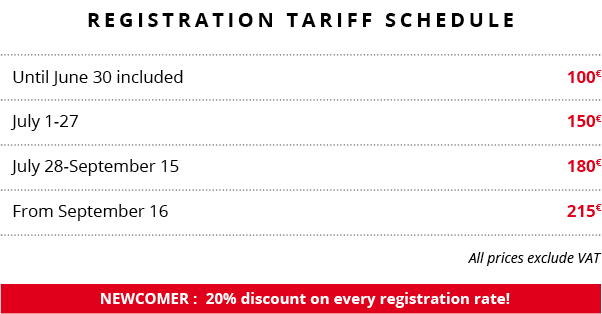 Registrations are open online until October, 14 th, then on site at the MIFC Village.
Registrations achieved after September, 30th don' appear on the Participants Book.

For more information please contact us by email: mifc@festival-lumiere.org