Eco-sustainability :
the International Classic Film Market is committed
Convinced of the necessity to contribute to the awareness of the professional community on the one hand and to reduce its environmental impact on the other hand, the MIFC is starting this year a journey towards an eco­responsible certification and counts on the rallying of its accredited members.
> Awareness-raising action:


The Movie Fresk

The Movie Fresk is a participative and collaborative workshop, inspired by the Climate Fresk, dedicated to informing the players in the film industry about the environmental impact of their businesses and identifying the means available to reduce it.



The Movie Fresk
DURATION OF THE WORKSHOP: 3h
Friday, october 21
9:30am-12:30pm


Send us your request to participate by email before October 5.

WORKSHOP reserved for MIFC ACCREDITED MEMBERS
LIMITED NUMBER OF SEATS!


> Your registration commits you to attend this workshop, which will ensure its smooth running.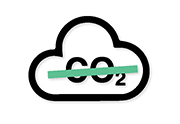 > Measuring the carbon footprint


of the MIFC organization

In order to develop its eco-responsible policy, the MIFC will start in 2022 with the auditing of its organization to calculate its carbon footprint.

You are users of the MIFC and your contribution is necessary to complete this work!

Two requests:

> A quick questionnaire, mainly about your travels, in a few minutes when you collect your accreditation.
> A business survey, about twenty minutes, through an appointment to be scheduled in your MIFC agenda. This survey will allow us to draw up an updated cartography with the key data of your sector, but a part will also concern your eco-responsible professional practices.

The MIFC team would like to thank you for your participation in its transformation.