International Classic Film Market

The international event of professionals from the heritage film industry
organized within the framework of the festival Lumière, in Lyon.


The Lumière festival has initiated in 2013 the first and only classic film market in the world.
The heritage cinema sector is currently expanding thanks to the revolution in conservation standards and the development of broadcasting media. At a time when the international audience shows a great appetite for classical cinema and where the opportunities are numerous and numerous, the MIFC wants to play a key role for:
The structuring of this sector at European and international level

Meeting the supply and demand of all its players

The development of trade flows between the territories

The presentation of innovative practices that can be shared and imported

Contribution to the definition of new dynamic and virtuous business models
This market exists to allow you to find new partners, network, have meetings and do business. Thanks to the MIFC, the international business of heritage cinema is thus informed, valued and energized.
The 4 day-long MIFC program is enriched with new encounters in spaces in a dedicated village. Every edition its international position is strengthened and new work tools are developped.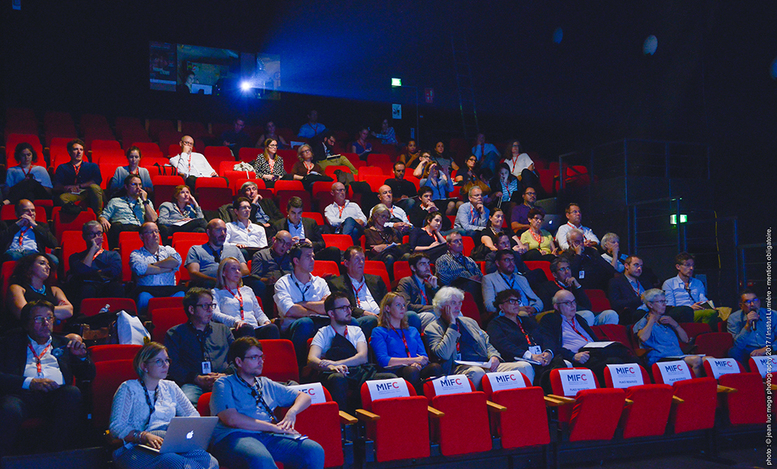 BENEFIT FROM THE RIGHT FACILITIES:
New spaces and an enlarged area to organize your meetings and commercial operations: a screening room dedicated to screenings and demos, privileged spaces for exhibition and one-to-ones.

GAIN ACCESS TO ENHANCED PROGRAMMING
4 days of debates, roundtables, panoramas and focus. The MIFC offers you specialized content, in the form of sharing experiences, practical cases and meetings. Strengthen your legal knowledge, update your technical knowledge and boost your artistic content with experienced speakers!

EXPAND YOUR NETWORK:
Sellers (right-holders, catalog-holders, producers, distributors), buyers (TV channels, VOD and SVOD platforms, DVD and Bluray publishers), technical and service providers (laboratories, software publishers, lawyers), broadcasters (exhibitors, festivals, cinematheques), funders, institutions, project promoters: the MIFC is THE global meeting place for all actors in the industry chain.